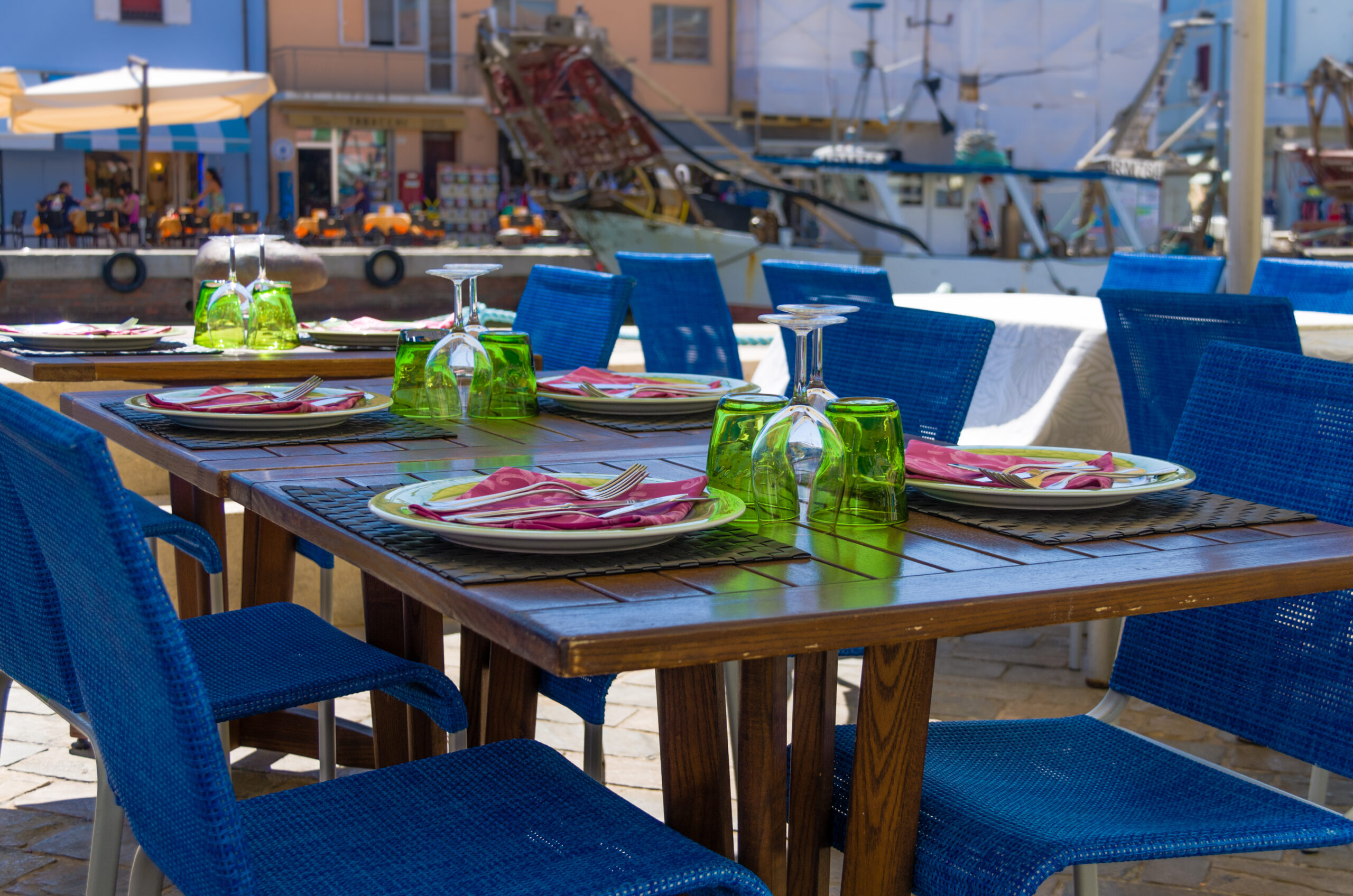 "Al fresco" translates in Italian to "in the cool air," but – a word to the wise – al fresco dining is not something you'd request in Italy. To Italians, it means spending time in jail.
But here in the States and other places around the world, al fresco means eating outside in the "open-air," something people have enjoyed for centuries.
In Medieval times, hunters ate outside to fortify themselves for the horseback journeys on which they embarked to tackle wild beasts. Such pre-kill feasts included copious amounts of meat, breads and even more abundant wine.
In the 18th century, Americans discovered the delights of the outdoor picnic and even paid to visit "pleasure gardens" in which they could stroll in idyllic surroundings and nosh on various delicacies. No post-Civil War, self-respecting American family was without a picnic basket.
Germany brought us the outdoor beer garden, and cowboys on the western frontier engaged in outside cattle drives, which ushered in the beloved American barbecue. Australians call it a "chop picnic."
Over the decades, scores of restaurants and cafes around the world realized the immense benefits of dining out of doors, as have many private residents and community living establishments.
Benefits of Al Fresco Dining
Boosts mood. In addition to the anticipation of tasty food and drink, eating outside exposes diners to natural light, which is known to improve mood and stimulate "happy" chemicals in the brain.
Increases socialization. Dining with others is a social act, no matter where it occurs. But there's something particularly convivial about sharing space (now at safe social distances) with friends and family amidst the sights and sounds of nature, or even the happy buzz and bustle of one's favorite neighborhood.
Exposure to fresh air and Vitamin D. Fresh air clears the lungs, lowers blood pressure and heart rate, aids healing, and improves digestion. Vitamin D from sunlight boosts the immune system, strengthens bones and joints, and helps prevent various diseases.
Extends to more activity. Dining outside can lead to other outdoor activities, such as taking a stroll on the street or in a nearby park, walking to a favorite ice cream parlor, window shopping, etc. Many eateries in downtown Naperville offering outdoor dining are but a short stride from the beautiful Naperville Riverwalk.
Aids concentration. Research from Harvard Medical School found that children with ADHD scored higher on concentration tests after being outside. The study concluded that spending time outdoors aids focus and mental acuity for adults as well.
Heightens the senses. Being outdoors awakens all the senses, including taste, smell and even sight. We all want our food to taste and smell delicious, but it looks better outside, too!
Creates a "vacation" mentality. Weather permitting, it's uniquely fun and carefree to nibble and sip in the warmth of the sun, miles away from the chores of cooking and cleaning, if only in one's mind.
Currently, dining outside is more relevant than ever, as restaurants begin to reopen to outdoor diners. In downtown Naperville, almost 40 eateries have opened their doors to al fresco dining, some of which have obtained temporary permits to do so. Many have gotten creative with areas that were formerly designated for parking, making sure to follow local safety ordinances and guidelines from the CDC and American Disabilities Act.
At Monarch Landing, residents are beginning to relish the exceptional Monarch Landing dining experience outside in our courtyard grille. Maintaining safe social distances in highly sanitized conditions, those who are ready to venture outside can enjoy our dining team's fantastic fare on our lovely poolside patio.
This summer, al fresco dining is perhaps more welcome – and pleasurable – than ever. Bon appetit!