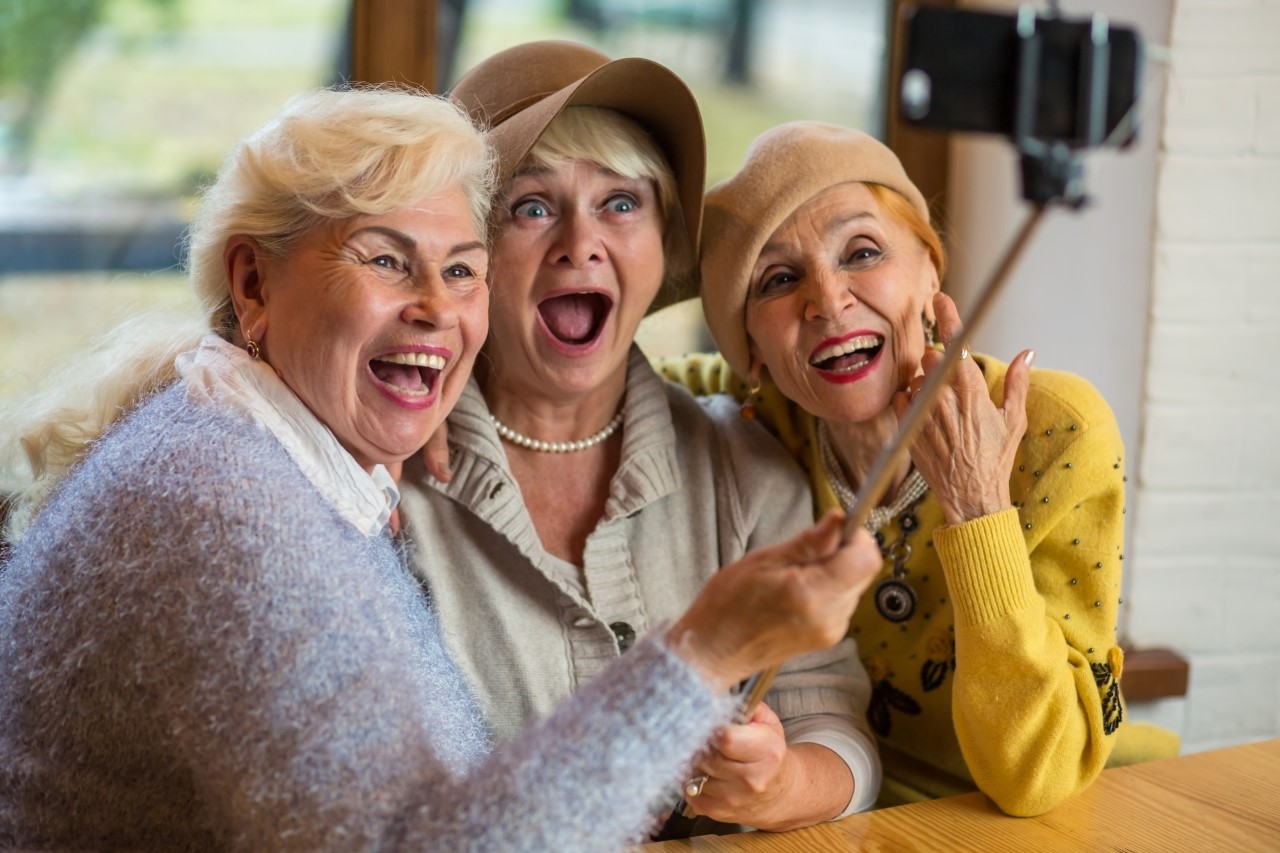 Nothing is more life-enhancing than the company of family and friends. But while our family members come to us by birth, we actually get to choose our friends. After a lifetime of making lasting friendships at college, in the workplace, on the golf course, and in the carpool line at school, older people are well prepared to continue that trend in retirement,
Friendship thrives on regular communication and dedication, and the senior lifestyle often allows more time to invest in it. While some trim back their friend group as they age, others are looking to expand their connections as they downsize to a new location or a senior community. Fortunately, it's never too late to make new friends. And it is definitely worth the effort, not only for the fun and companionship friendships provide, but also for your emotional and physical health.
According to a National Institute on Aging study conducted by Michigan State University, the older you are, the more important strong friendships are to your wellbeing. The quality of those friendships, even if you have only a handful of them, is key to your happiness and health. In fact, these relationships can be more important than family if you're a senior citizen.
Over the age of 60, being lonely can has a negative impact on your health as well as on your independence. Lonely people in this age group are shown to be less capable of doing simple tasks such as showering, dressing and walking around the block. A 2010 study found that loneliness and a lack of social connections can be as bad for you as smoking 15 cigarettes a day.
These negative impacts can be attributed to a lack of "social capital," which is the connection, trust and participation that come from living in a location where help is available and neighbors are friendly. In places of this sort—including senior communities and senior-friendly neighborhoods—the health practices of residents are encouraged and reinforced.
So, how do you go about making these quality connections, in a new town or a senior community? Having an outgoing personality helps, but even if you're shy, a welcoming and vibrant community like Monarch Landing, which offers a full schedule of activities and opportunities to mingle (when a pandemic isn't interfering), makes it much easier to extend yourself.
We offer more than 70 clubs, a full range of fitness classes, current events discussions and cultural outings—giving you lots of opportunity to get to know residents who share your interests.
That's why it's essential to participate in community activities and to make meal time a social occasion. Seeking out other newer residents is another effective strategy. It's also a good idea to accept all invitations that come your way.
In the larger community, post-COVID, you might consider participating in a volunteer activity, getting active in a worship community or checking out the Naperville interest groups on Meetup.com, where you are bound to find some like-minded friends. These venues may also open the door to friendships beyond your age cohort, perhaps even with a much younger person. These "age-gap" friendships can be rewarding and enlightening.
While nothing will take the place of real-life friends whom you can join for dinner, a game of bridge or an outing to view the fall colors, seniors also may enjoy reconnecting with old friends of the past. Technology is your friend when it comes to searching for old school friends or work colleagues, and the search process isn't too complicated. Begin with a Google search, or check in with your university alumni association or professional organization. There are other search engines or sites that also can be helpful.
However you connect, your new (or new old) friends will boost your spirits and even your health, making your golden years so much more enjoyable.